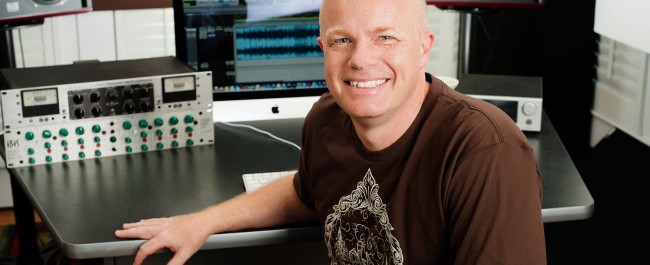 Life as a mastering engineer, pt. 7: stems
Welcome to another edition of "Life as a mastering engineer", a column in which we'll explore a different facet of audio engineering in each post. Have a question or topic you'd like discussed? Let us know!
If interested, you can listen to some of my mastering work HERE and visit Modern Mastering's Facebook page HERE.
This week:
What are stems?
Stems are really neat. In short, they are mix components. Say you have a mix that consists of drums, bass guitar, two electric guitars, several keyboards, lead vocals, and backup vocals. You might have 30 to 50 tracks, but you can divide that down into a small number of stems. Perhaps you have a drum stem, another stem for all the vocals, a third for all guitars and keyboards, and a fourth stem for bass guitar. Or, maybe you have the bass and all guitars on one stem, and keyboards on a different stem. You can divide it up any number of ways, but the idea is that when you sum all the stems together, you get the exact mix you started with.
In mastering, this can be really convenient. Often when I'm working with an entire mix, I would like to treat the vocals differently than the rest of the music. Another common scenario is treating the drums differently than the rest of the instruments. If the mastering engineer only has a stereo mix, what he or she does to one part of the mix affects the whole thing. With stems, the engineer can tailor the treatment specifically to different elements of the mix.
I frequently have this problem where I want to brighten the mix and bring out more presence in the music, but when I do that the vocal always becomes brittle sounding. If the artist or mix engineer sends me stems, I don't have to compromise between presence in the instruments and brittleness in the vocals. I can have it both ways. Stems are empowering!