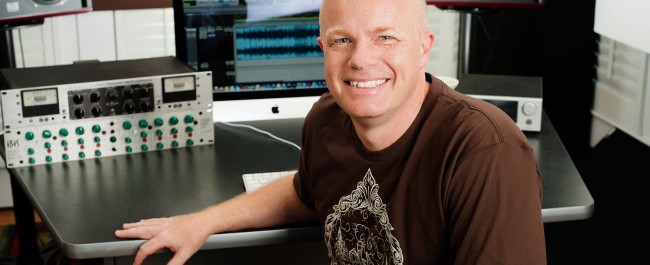 Life as a mastering engineer, pt, 6: advice for bands before the mastering stage
Welcome to another edition of "Life as a mastering engineer", a column in which we'll explore a different facet of audio engineering each week. Have a question or topic you'd like discussed? Let us know!
If interested, you can listen to some of my mastering work HERE and visit Modern Mastering's Facebook page HERE.
This week:
Advice for bands going into the mastering process
The first piece of advice is to send your mixes to the mastering engineer before they are finalized. Just talk to him or her about them, and see if there's any issues that the mastering engineer notices that can be fixed during the mix process. Whenever bands do that for me, I can frequently identify problems that are better solved in the mix stage.
On a more specific note, the great mix engineer Bob Clearmountain advises to make sure there's not a build-up of too much low end and lower-mid in that area between 150 and 250 hz. It's good to not have too much stuff happening there, especially in the instruments. If there is, the mastering engineer is going to have to dip it out, and it's best to just handle that in the mix. Specifically in the bass guitar, right around 160hz/180hz, don't let there be too much energy or it will sound really big and boomy. If you pull some of that out during the mixing process, I can leave your bass sounding big and fat.
If the pulse of the beat really matters to you (and it is often vital in a lot of modern music), I think its a good idea to make sure that the kick drum is where a lot of your bass energy resides. Every now and then, I get a project where the kick drum sounds a little wimpy but the bass guitar sounds really big, and I typically find myself wishing it were the other way around. A big bass guitar sound can be nice, but more often than not a medium bass with a really satisfying kick drum "thump" can mix better.